Hampton Court – King Henry the 8th's main palace of residence – has been on our to-see list for some time now. While it is recognised for being the palace of one of history's most infamous tyrants – King Henry was far from the only royal who called Hampton Court home.
When the initial buildings were assembled in 1515 beside a quiet part of the Thames under the direction of Cardinal Thomas Wolsley there were nothing but fields surrounding as far as the eye could see. Today, Hampton Court sits on 60 acres in the heart of a bustling Surrey which has built up around it over the centuries.
One of the key features of Hampton Court is that it is a pick-and-mix of Tudor and Baroque style architecture. In King Henry's reign it was erected and expanded in the Tudor style which consists of the traditional castle features of hard lines, battlements and windows which are more squared as well as its signature dark red brick.
When it was taken over by William the third and Queen Mary the 2nd they began renovations in the Baroque style which typically consists of softer lines, arches and white and gold accents.
We visited Hampton Court gardens last summer when we attended an outdoor cinema showing of Harry Potter and the Philosopher's Stone but have only just toured the inside this past January when tickets were on sale for half price – keep an eye out for future discounts!
We started off in the Cumberland Art Gallery which house paintings by the likes of Italians Caneletto (1697 – 1798) and Caravaggio (1571 – 1610), Flemish-born Van Dyck (1599 – 1641) and German-born Holbein (1497 – 1543). They even have a self portrait by Dutch-born Rembrandt who is considered one of the best visual artists of all time and the crowning jewel of Dutch artists.
My other half said the Cumberland gallery was the highlight for him.
We explored many grand reception and dining rooms…
And of course, the master suite's with their ambitious canopy beds, decorated fireplaces and sprawling ceilings.
We also paused over Queen Caroline's bathroom. It's quite an interesting feature as science at the time deemed bathing frequently to be dangerous and even those rich enough to have the luxury of a bath and servants to cart heated water to and fro only bathed now and then, washing hair every 12 days or so (sometimes longer). Queen Caroline on the other hand bathed comparatively often and also bathed her children regularly in orange and rose scented water.
Some children were equally delighted and horrified to learn from one of the museum attendants about the 'Groom of the Stool.' While by today's standards wiping royal bums doesn't sound like the kind of job which would have resumes pouring in on Indeed.com – in days of yore it was a sought-after position in the court as the Groom of the Stool was one of the only people in England who had 1 on 1 time with the King and could use that time to influence his decisions.
There is an intricate chapel with balcony, remodelled by Queen Anne in 1710, which still holds services today.
My own personal favourites though, were the kitchens and the tennis court. An avid cook, I was fascinated with the large, open kitchen and the considerable fireplace where meals for 800 could be produced daily by a kitchen staff of 200 for monarchs and their courts during the Tudor, Stuart and Georgian periods.
Recipes of the Hampton Court kitchens included salmon & fig pies, mutton and beef stews, game dishes, peacock, apple fritters, french toast and Marzipan cake. Some of King Henry's personal favourites were supposedly bone marrow tarts and 'Maids of Honour' – a butter puff pastry tart with a mildly sweet cheese curd filling.
Surrey bakery and tearooms 'Newens' boast the original secret 'Maids of Honour' recipe which they still keep under lock and key. So if all that history and walking gets you feeling peckish – you could always make a pit stop on the way home for a cuppa and a famous tart.
I was surprised to see the array of exotic herbs and spices which were used as far back as the Tudor times. Flavours of Rosemary, Coriander, Saffron, Basil, Cinnamon, Cloves, Mace, Ginger, Parsley, Salt and Sage to name a few were shipped from as far away as China, India and Africa. They sweetened their meals with sugar imported from Cyprus and enjoyed citrus fruit, almonds, artichokes and olive oil from the Mediterranean.
Period actors made sweets, turned spits in front of the fire and regaled us with tales of their lives in the 16th century. As it was a frosty January day, listening also seemed a great excuse to warm ourselves in front of the blazing fireplace.
Of course a visit wouldn't be complete without a stroll through the Great Hall, where the royal feasts would have been enjoyed at long tables under carved timber ceilings. When Henry married Anne Boleyn he had her coat of arms and their initials engraved in the overhang. After he ordered her execution he also ordered for these carvings to be removed but some of them were missed – see if you can spot them.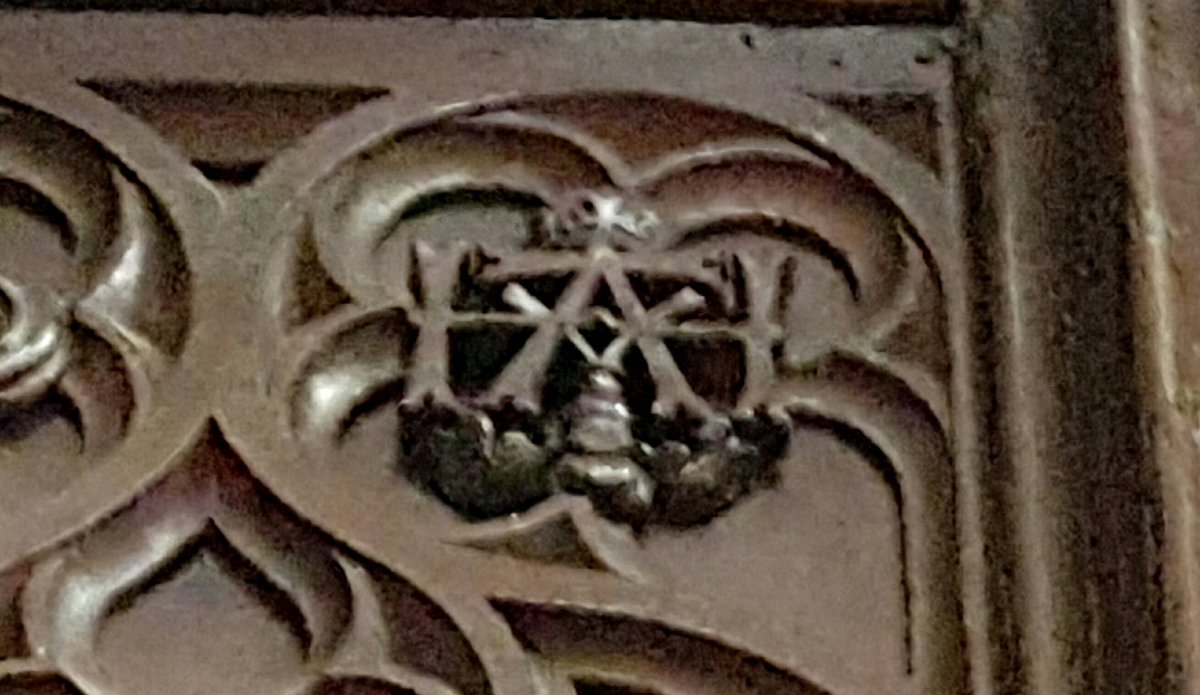 My other highlight was the tennis court as it's quite unique to Hampton Court as far as palaces go.
Hampton Court's tennis court is the oldest in the world. There has been a court on the site since 1526 and Wolsley and Henry were both known to be good players. The tennis court as it stands today has one original wall and three which date to the 17th century during Charles the first's reign.
Originally the balls were filled with clay, sand and powdered eggshell and could feel somewhat weaponized but since the 1500s balls were instead filled with more forgiving leather and animal hair.
The original game of tennis was more of a mix of tennis and squash and has changed significantly over the years into the game we know today.
While on our second visit we didn't explore the gardens as much as on our first visit, we did stumble upon quite a few quiet courtyard gardens.
And on a warm spring or summer day, many more hours could be enjoyed in the palace gardens…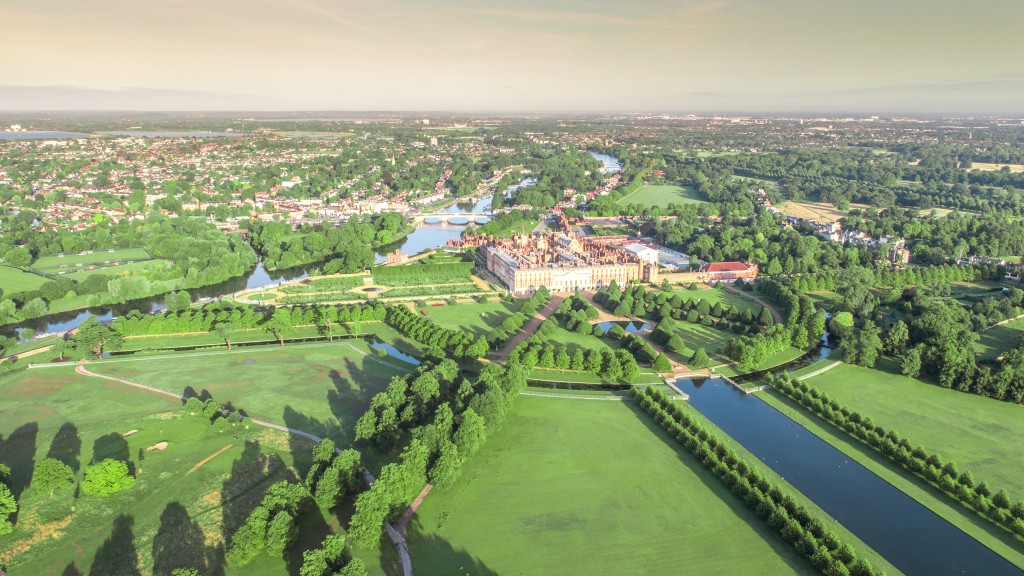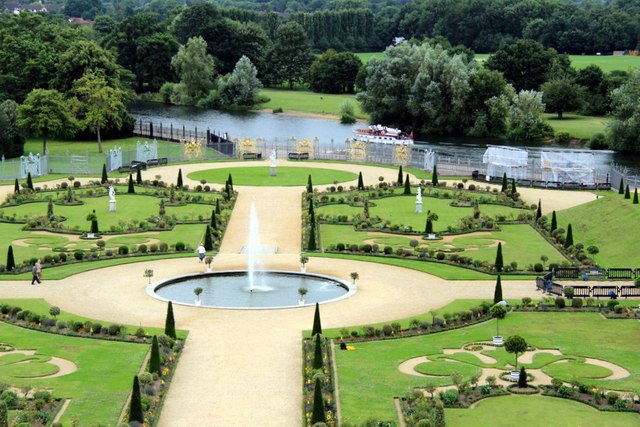 The palace has regular events, concerts and exhibitions so it's worth having a look on their website to see what is up and coming:
Regular admission is:
Adult – £22
Child – £10.90
Members – Free
The kitchen gardens can be explored for free without admission.
Overall it is definitely worth a visit, especially for any history buffs. The price is a bit steep but if you can take advantage of a discount offer it's a pleasant way to spend a day in Surrey.
4/5 Maids of Honour
Have you visited Hampton Court? What would you most like to see or what was your favourite part?
Toodle pip!